General catalog
<!001>Authors

<!00>Chronological
Books of the week
<!01>Fourneau

<!02>Fornax
<!typo>Typo and around
Fourneau and Fornax

Meetings

Printings
The last one...
Raymond Callemin
Lettre
à Arthur Mallet

8 pages, format 9,7 x 20 cm.
50 exemplaires.
45 €
__________
CLS
Quasimodo
le simplet

36 pages, format 14 x 14 cm.
100 exemplaires.
10 €
__________
CLS
Un point
c'est tout

36 pages, format 14,8 x 7 cm.
100 exemplaires.
5 €

(cliquer sur les images
pour en savoir plus)
Free

Some pages of this site:

... for those who are too lazy to seek.
Visits
3465458 visitors
65 visitors online
Fornax Blog (& archives) - Internal news
Internal news
Demonstration - by cls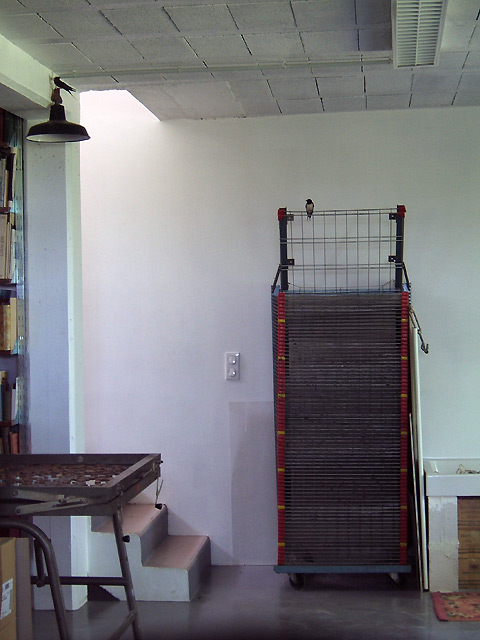 Grande confusion dans l'atelier de Bannes pendant la manifestation des filles des hirondelles qui se trouvaient spoliées par l'expulsion manu militari (selon elles) qu'elles ont dû subir afin que des humains sans gêne puissent s'installer sur les terres de leurs ancêtres. L'occupation des locaux dura quelques heures. Elles acceptèrent de retourner sur les fils à leur portée (cf. retour) après d'âpres mais constructives discussions.
Categories


Undergrowth typography


Typographical practice


The picture of the day...


Tales ans short stories


Streets typography


Rural typo


Proverbs


Post-competition


Places of conviviality


My masters


Internal news


Friends


External news


Editorial practice


Competition


Bookish teratology


Book-collecting


Art


Alphabet
last posts
Last comments
Archives
February 2020
S
M
T
W
T
F
S
01
02
03
04
05
06
07
08
09
10
11
12
13
14
15
16
17
18
19
20
21
22
23
24
25
26
27
28
29