External news
Mystic revelation - by cls
Et Dieu dans tout ça...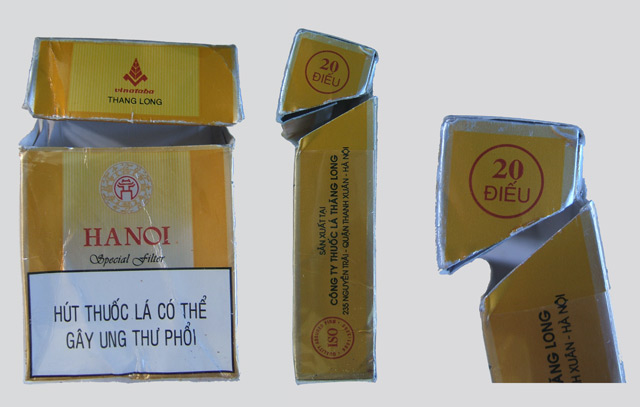 Les rapports entre les hommes et le divin changent beaucoup suivant les peuples, l'époque et la géographie. Les Grecs et les Romains craignaient leurs divinités et leur faisaient des offrandes, les bouddhistes tibétains moulinent leurs prières pour tenter de gagner le concours du plus grand nombre à la seconde, les juifs et les musulmans se privent de charcuterie, les chrétiens, plus pragmatiques, bouffent leur Dieu... enfin les Vietnamiens, eux, fument les leurs. Mais un dieu, qu'il soit unique ou pluriel, ça n'aime pas trop qu'on vienne l'embêter comme ça. Alors ça se venge et ça vous colle le cancer des poumons. C'est là où l'on se rend compte que la foi n'est pas sans risque, vingt dieux !
Hút thuốc lá có thể
gây ung thư phổi
(Enfin, ils ne sont pas si méchants que ça, les dieux vietnamiens, puisqu'ils préviennent des risques sur le paquet. Traduction : Fumer peut provoquer le cancer du poumon.)
Comments
Nobody gave a comment yet.
Be the first to do so!
Categories


Undergrowth typography


Typographical practice


Typo des rues


The picture of the day...


Tales ans short stories


Streets typography


Rural typo


Proverbs


Post-competition


Places of conviviality


My masters


Internal news


Friends


External news


Editorial practice


Competition


Bookish teratology


Book-collecting


Bibliophilie


Art


Alphabet
last posts
Last comments
Archives
September 2022
S
M
T
W
T
F
S
01
02
03
04
05
06
07
08
09
10
11
12
13
14
15
16
17
18
19
20
21
22
23
24
25
26
27
28
29
30