Typographical practice
The tools of the workshop [3] - by cls
Presses à épreuves de relecture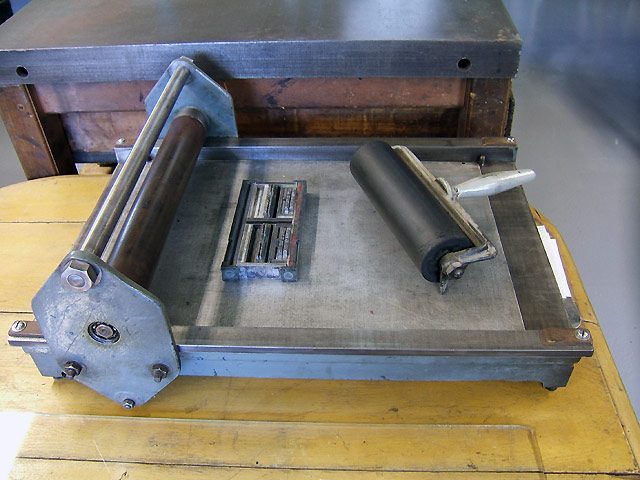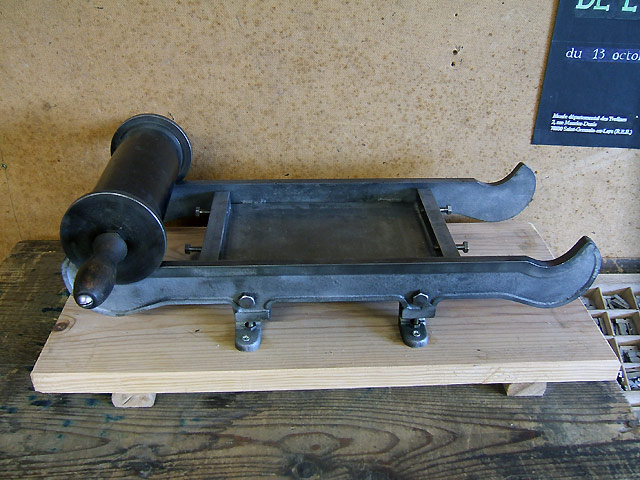 Lorsque la composition du texte est terminée, que les composteurs pleins et successifs ont fini par fabriquer une plus ou moins longue colonne de texte qu'on a lié, l'homme étant ce qu'il est dans son imperfection native se doit de vérifier que le texte est exempt de faute(s). C'est là le travail de la presse à épreuves en placard ou à épreuves de relecture. Imprimer sur un mauvais papier, simplement, rapidement mais avec suffisamment de netteté pour que la lecture soit sûre, le texte à corriger. Un peu d'encre, un rouleau pour en enduire l'œil de la lettre, la feuille de papier posée (droite ou de travers peu importe) sur le pavé, un deuxième rouleau, presseur celui-là, qui passe sur le tout et le tour est joué, la lecture critique et attentive peut commencer...
Comments
Nobody gave a comment yet.
Be the first to do so!
Categories


Undergrowth typography


Typographical practice


Typo des rues


The picture of the day...


Tales ans short stories


Streets typography


Rural typo


Proverbs


Post-competition


Places of conviviality


My masters


Internal news


Friends


External news


Editorial practice


Competition


Bookish teratology


Book-collecting


Bibliophilie


Art


Alphabet
last posts
Last comments
Archives
October 2022
S
M
T
W
T
F
S
01
02
03
04
05
06
07
08
09
10
11
12
13
14
15
16
17
18
19
20
21
22
23
24
25
26
27
28
29
30
31