The picture of the day...
Reflexions - by cls
Grave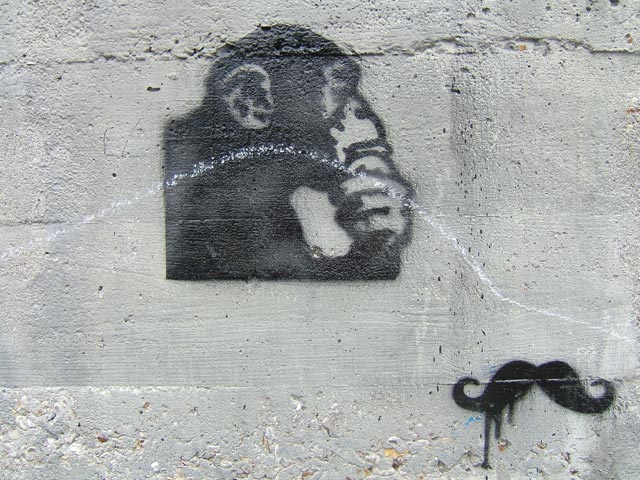 La chose mérite réflexion. Bien sûr je suis mâle, et l'un des symboles de la masculinité est la moustache. Mais dois-je porter moustache pour autant ? La moustache est aussi un signe extérieur d'humanité (précisons pour éviter le contresens : d'appartenance au genre humain). Dès lors ai-je avantage à porter moustache ? Je crains bien que non...
Comments
Nobody gave a comment yet.
Be the first to do so!
Categories


Undergrowth typography


Typographical practice


Typo des rues


The picture of the day...


Tales ans short stories


Streets typography


Rural typo


Proverbs


Post-competition


Places of conviviality


My masters


Internal news


Friends


External news


Editorial practice


Competition


Bookish teratology


Book-collecting


Bibliophilie


Art


Alphabet
last posts
Last comments
Archives
October 2022
S
M
T
W
T
F
S
01
02
03
04
05
06
07
08
09
10
11
12
13
14
15
16
17
18
19
20
21
22
23
24
25
26
27
28
29
30
31