Streets typography
<!electricite>Electricity - by cls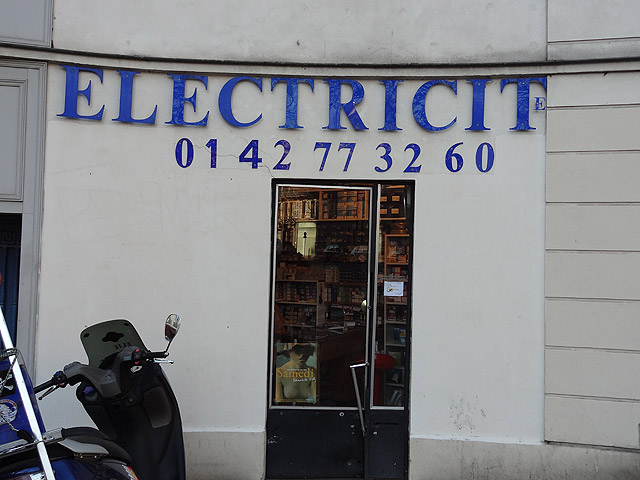 L'histoire se passe à Paris, boulevard Beaumarchais. C'est celle d'une toute petite boutique d'électricité, tenue par un sympathique tout petit électricien. La boutique de l'électricien est si petite que les lettres de l'enseigne sur la façade ne pouvaient pas tenir toutes à leur taille réelle et qu'on a dû utiliser un tout petit E pour la terminer. Mais quand on entre dans la boutique, c'est avec un grand sourire que le petit électricien vous accueille. Il fallait bien qu'il y ait une grande chose dans cette toute petite histoire...

Categories


Undergrowth typography


Typographical practice


The picture of the day...


Tales ans short stories


Streets typography


Rural typo


Proverbs


Post-competition


Places of conviviality


My masters


Internal news


Friends


External news


Editorial practice


Competition


Bookish teratology


Book-collecting


Art


Alphabet
last posts
Last comments
Archives
November 2020
S
M
T
W
T
F
S
01
02
03
04
05
06
07
08
09
10
11
12
13
14
15
16
17
18
19
20
21
22
23
24
25
26
27
28
29
30