Typographical practice
Chromotypography - by cls
Technologie et belles images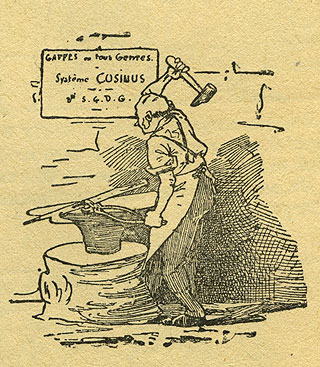 Quel est le cosinus de l'angle sous lequel on prend la technologie ? Le calcul est difficile, accordons-nous cette affirmation. Mais nous pouvons tenter de répondre à des questions plus simples comme, par exemple :
– Qu'estce que la chromotypographie ?
– Qu'est-ce que la quadrichromie ?
– Qui est Cosinus ?
Il suffit, pour en savoir plus, de cliquer sur l'image plus haut.
Comments
Nobody gave a comment yet.
Be the first to do so!
Categories


Undergrowth typography


Typographical practice


Typo des rues


The picture of the day...


Tales ans short stories


Streets typography


Rural typo


Proverbs


Post-competition


Places of conviviality


My masters


Internal news


Friends


External news


Editorial practice


Competition


Bookish teratology


Book-collecting


Bibliophilie


Art


Alphabet
last posts
Last comments
Archives
October 2022
S
M
T
W
T
F
S
01
02
03
04
05
06
07
08
09
10
11
12
13
14
15
16
17
18
19
20
21
22
23
24
25
26
27
28
29
30
31