The picture of the day...
Duplicity - by cls
Fraction ou diffraction ?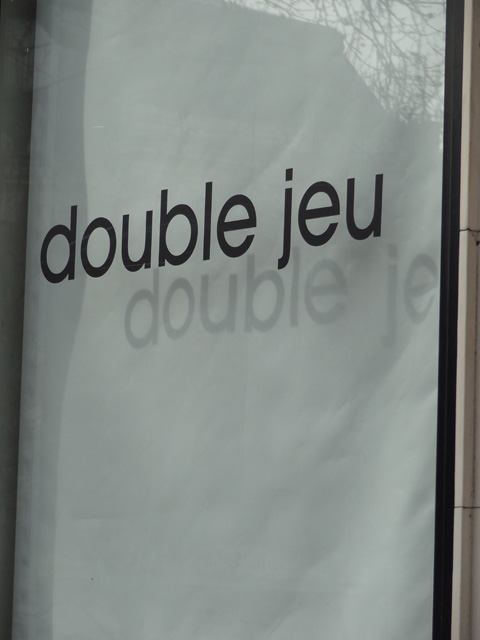 Double jeu, double je, la duplicité est partout en ce monde. Principalement dans le genre humain. Un genre qui se veut au masculin et au féminin mais qu'en est-il vraiment ? Et quelle importance réelle accorder à la duplicité, puisque tout n'est que jeu, un jeu d'ombre et de lumière ? Avec une face cachée et une face éclairée. Double face facile à comprendre, c'est con comme la lune. Et le je authentique se cache dans l'ombre, derrière le paravent du jeu...
Comments
Nobody gave a comment yet.
Be the first to do so!
Categories


Undergrowth typography


Typographical practice


Typo des rues


The picture of the day...


Tales ans short stories


Streets typography


Rural typo


Proverbs


Post-competition


Places of conviviality


My masters


Internal news


Friends


External news


Editorial practice


Competition


Bookish teratology


Book-collecting


Bibliophilie


Art


Alphabet
last posts
Last comments
Archives
September 2022
S
M
T
W
T
F
S
01
02
03
04
05
06
07
08
09
10
11
12
13
14
15
16
17
18
19
20
21
22
23
24
25
26
27
28
29
30