Bookish teratology
Terreur au château - by cls
Littérature estivale


L'été est là. La chaleur et les orages aussi. L'absinthe se sucre sous le goutte à goutte du caillou posé sur la cuiller. Les générateurs de froid n'en peuvent plus de fournir du glaçon. Les lunettes s'assombrissent, les chapeaux s'empaillent et les doigts de pieds s'éventaillent. Bientôt les premiers incendies de forêt. Tout va donc pour le mieux.
Il est temps d'estiver de la littérature... Tiens, justement, en faisant un peu de rangement à la campagne, on a eu la chance de tomber sur ce joyau tératologique.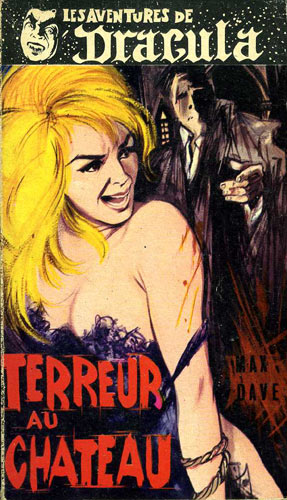 On vous entend déjà vous écrier : « Qui que c'est que ça, Max Dave1 ? Connais pas ! » Ben nous non plus, pardine ! Et encore : « Oui, bon, toujours des flots d'hémoglobine et des blondasses à gros nénés, ton Hammer statique ne nos rend pas marteau ! » Oui, bon, un peu, mais pas que. Et pour les flots d'hémoglobine, on repassera. Max Dave n'émargeait pas aux AAA, qu'on en juge :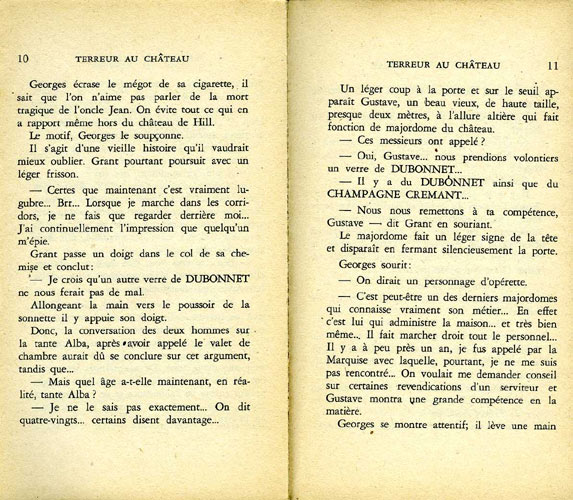 C'était une petitre leçon sur l'emploi de la capitale dans l'édition.

1. - Pino Belli, un italien. Voir cette référence.
Categories


Undergrowth typography


Typographical practice


The picture of the day...


Tales ans short stories


Streets typography


Rural typo


Proverbs


Post-competition


Places of conviviality


My masters


Internal news


Friends


External news


Editorial practice


Competition


Bookish teratology


Book-collecting


Art


Alphabet
last posts
Last comments
Archives
October 2020
S
M
T
W
T
F
S
01
02
03
04
05
06
07
08
09
10
11
12
13
14
15
16
17
18
19
20
21
22
23
24
25
26
27
28
29
30
31