Places of conviviality
Rural conviviality [2] - by cls
Le potager.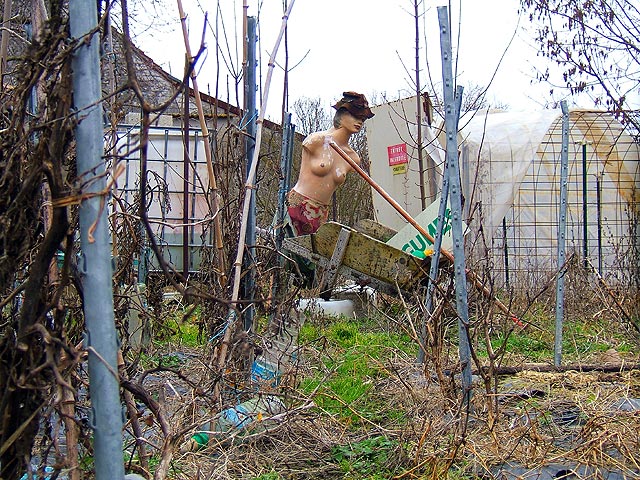 Trop vieux, le pote, trop âgé, pour continuer à biner, à sarcler, à dédoubler, à repiquer, à amender, à arroser... il a laissé tomber. Un petit tour au bistrot matin, midi et soir, posologie de Géronte, pour le café, l'apéro et la partie de cartes avec les autres qui ont, eux aussi, été jeunes un jour. Et puis dodo-télé, seul avec ses ronflements qui ne dérangent plus personne. Et les légumes, alors ? – Il y a les supermarchés pour ça ! Et le jardin ? Les bras lui en tombent à la belle jardinière, mais il s'en fout, le pote...
Comments
Nobody gave a comment yet.
Be the first to do so!
Categories


Undergrowth typography


Typographical practice


Typo des rues


The picture of the day...


Tales ans short stories


Streets typography


Rural typo


Proverbs


Post-competition


Places of conviviality


My masters


Internal news


Friends


External news


Editorial practice


Competition


Bookish teratology


Book-collecting


Bibliophilie


Art


Alphabet
last posts
Last comments
Archives
October 2022
S
M
T
W
T
F
S
01
02
03
04
05
06
07
08
09
10
11
12
13
14
15
16
17
18
19
20
21
22
23
24
25
26
27
28
29
30
31