The picture of the day...
Wash - by cls
Félicité décapante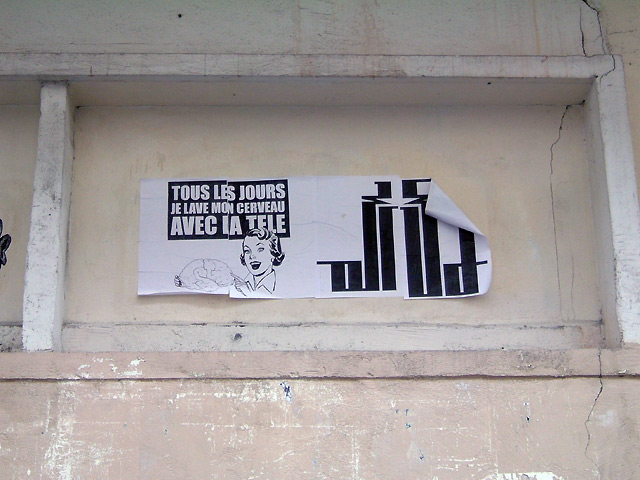 Campagne d'affichage urbain pour le respect de l'hygiène intellectuel en France. Un cerveau bien lavé est une bénédiction pour son possesseur car, dégagé de toute donnée encombrante, il peut se concentrer sur l'essentiel et le vital : respirer, manger, dormir, aimer, haïr. Le plus souvent, le soap opera est le détergent qui donne le meilleur résultat pour ce type de nettoyage.
Comments
Nobody gave a comment yet.
Be the first to do so!
Categories


Undergrowth typography


Typographical practice


Typo des rues


The picture of the day...


Tales ans short stories


Streets typography


Rural typo


Proverbs


Post-competition


Places of conviviality


My masters


Internal news


Friends


External news


Editorial practice


Competition


Bookish teratology


Book-collecting


Bibliophilie


Art


Alphabet
last posts
Last comments
Archives
October 2022
S
M
T
W
T
F
S
01
02
03
04
05
06
07
08
09
10
11
12
13
14
15
16
17
18
19
20
21
22
23
24
25
26
27
28
29
30
31