Tales ans short stories
Mauricette - by cls
Distraction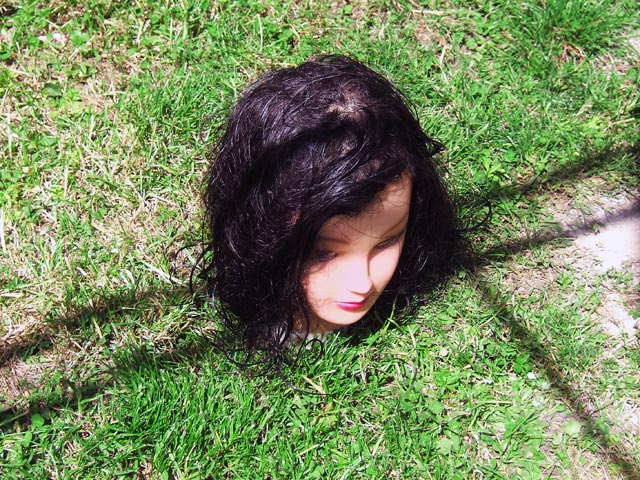 Depuis le temps que je lui dis : « Mauricette tu ne fais pas attention. Mauricette pourquoi ne fais-tu pas attention ? Mauricette, tu es distraite, d'ailleurs ça rime, alors tu vois... », Mauricette pourrait faire attention. Eh bien, non ! Fofolle comme elle est, elle continue comme si je n'avais rien dit. Elle continue à être distraite. Moi, ça m'énerve un peu, parfois. Mais comme je suis un bon bougre, je me calme et je lui pardonne sa distraction, à Mauricette. Tiens, un exemple, pas plus tard que ce matin. Elle me dit qu'elle part faire des courses. Mais elle ne se souvenait plus qu'elle venait de se laver les cheveux. Même pas secs, ses cheveux et tout emmêlés... et elle part comme ça faire ses courses. Alors je cours derrière elle pour la rattraper. Heureusement, je la rattrape et j'arrange les choses... elle ne pouvait décemment pas sortir comme ça. Ah, la la... Mauricette, elle n'a jamais eu de tête...
Comments
Nobody gave a comment yet.
Be the first to do so!
Categories


Undergrowth typography


Typographical practice


Typo des rues


The picture of the day...


Tales ans short stories


Streets typography


Rural typo


Proverbs


Printing


Post-competition


Places of conviviality


My masters


Internal news


Friends


Fourneau-Fornax


External news


Editorial practice


Competition


Bookish teratology


Book-collecting


Bibliophilie


Art


Alphabet
last posts
Last comments
Archives
October 2023
S
M
T
W
T
F
S
01
02
03
04
05
06
07
08
09
10
11
12
13
14
15
16
17
18
19
20
21
22
23
24
25
26
27
28
29
30
31