Streets typography
Area - by cls
Délimitation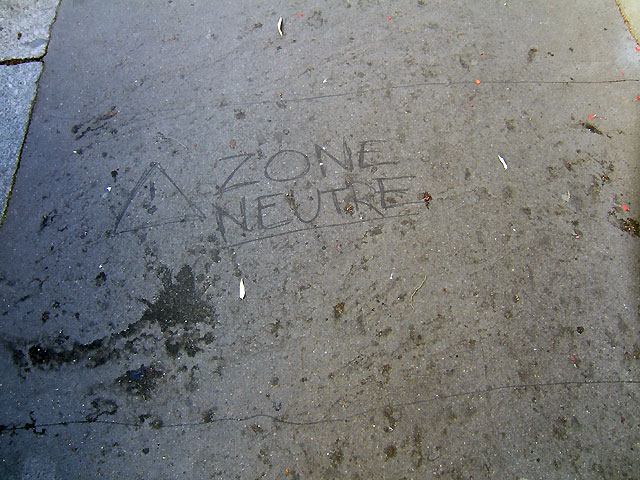 La Suisse sur un trottoir parisien, exception faite de la propreté... Qui s'y arrête ne risque plus aucun accident du quotidien : agression par un voleur à la tire, bousculade par un passant pressé, brûlure de vêtement par un fumeur distrait, ennui distillé par un distributeur de tracts, perte de temps provoquée par un importun trop bavard, culpabilité provoquée par un plus pauvre que soi, glissade sur une crotte non encore ramassée...
Comments
Nobody gave a comment yet.
Be the first to do so!
Categories


Undergrowth typography


Typographical practice


Typo des rues


The picture of the day...


Tales ans short stories


Streets typography


Rural typo


Proverbs


Printing


Post-competition


Places of conviviality


My masters


Internal news


Friends


Fourneau-Fornax


External news


Editorial practice


Competition


Bookish teratology


Book-collecting


Bibliophilie


Art


Alphabet
last posts
Last comments
Archives
October 2023
S
M
T
W
T
F
S
01
02
03
04
05
06
07
08
09
10
11
12
13
14
15
16
17
18
19
20
21
22
23
24
25
26
27
28
29
30
31