Streets typography
Vegetal typography [2] - by cls
Avion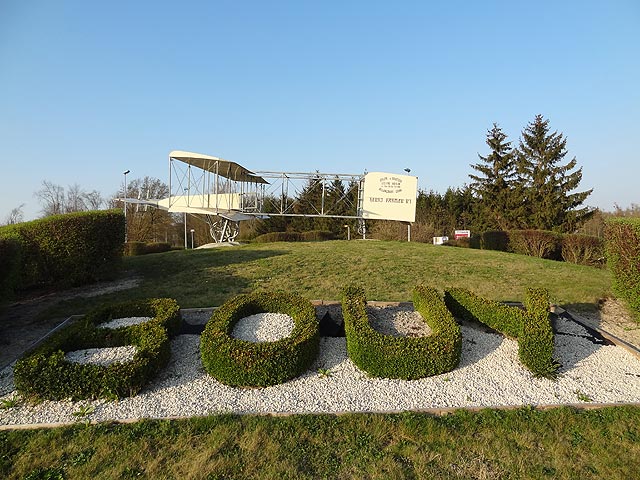 Bouy (51400)
La suite ici d'un assez ancien billet sur la typographie végétale. Sur un rond point à l'entrée du village, son nom. C'est en reliant Bouy à Reims que Henri Farman réussit le premier vol de ville à ville de l'histoire de l'aviation. Rien à voir avec la typo mais ça explique le coucou au centre du rond point. Prenons un peu d'élévation, que diable, et cultivons-nous en ne gardant pas toujours notre esprit au pied de la lettre.
Comments
Nobody gave a comment yet.
Be the first to do so!
Categories


Undergrowth typography


Typographical practice


Typo des rues


The picture of the day...


Tales ans short stories


Streets typography


Rural typo


Proverbs


Printing


Post-competition


Places of conviviality


My masters


Internal news


Friends


Fourneau-Fornax


External news


Editorial practice


Competition


Bookish teratology


Book-collecting


Bibliophilie


Art


Alphabet
last posts
Last comments
Archives
October 2023
S
M
T
W
T
F
S
01
02
03
04
05
06
07
08
09
10
11
12
13
14
15
16
17
18
19
20
21
22
23
24
25
26
27
28
29
30
31