The picture of the day...
Flowers - by cls
Politiquement incorrect
Il est incontestablement de mauvais goût de fleurir ainsi une automobile. Son conducteur, en couvrant par le trop naturel mélange odoriférant des plantations incrustées les saines émanations du pot d'échappement, nuit gravement au réchauffement climatique qui nous occasionne de si substantielles économies de chauffage en hiver et de si agréables vacances en été. Il tente, vainement semble-t-il, de se faire pardonner en fumant la pipe. Il ranime, il est vrai, les réactions de rejet que la population, derrière ses édiles, manifeste face à ces mauvais citoyens que sont les non-fumeurs. Malgré cela, on sait qu'une plainte a été d'ores et déjà déposée contre lui qui viserait à l'obliger à se débarrasser de cette inutile décoration en la brûlant et qui le condamnerait pendant un an à mettre 5 % d'huile de ricin dans son carburant.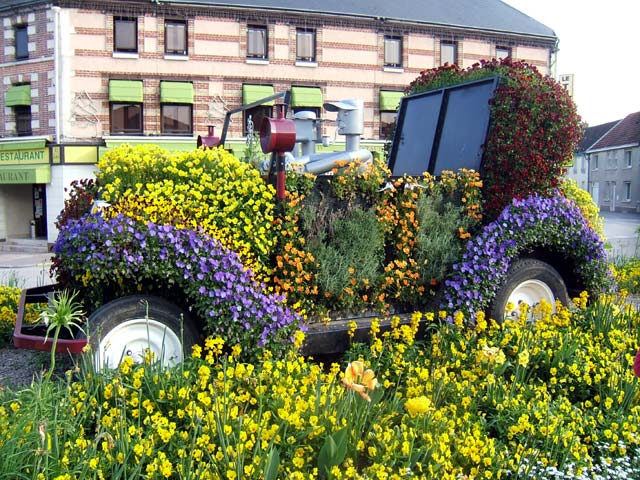 Comments
Nobody gave a comment yet.
Be the first to do so!
Categories


Undergrowth typography


Typographical practice


Typo des rues


The picture of the day...


Tales ans short stories


Streets typography


Rural typo


Proverbs


Post-competition


Places of conviviality


My masters


Internal news


Friends


External news


Editorial practice


Competition


Bookish teratology


Book-collecting


Bibliophilie


Art


Alphabet
last posts
Last comments
Archives
October 2022
S
M
T
W
T
F
S
01
02
03
04
05
06
07
08
09
10
11
12
13
14
15
16
17
18
19
20
21
22
23
24
25
26
27
28
29
30
31