Alphabet
<!b>The B - by cls
Au commencement de la typo était l'alphabet,
aujourd'hui, la B.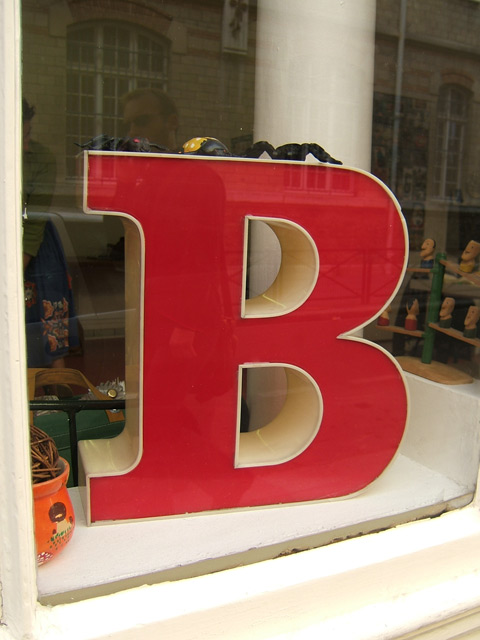 La B est belle qui exhibe en vitrine sa voluptueuse silhouette d'Égyptienne. De carnation blanche malgré son origine, elle a passé une robe-fourreau coquelicot qui magnifie sa pâleur. Mais que fait-elle là ? Vend-elle ses charmes comme celles du quartier rouge d'Amsterdam ? Approche tarifée pour un corps à corps sans réserve ? Non point. Son œil glacial éteint toute étincelle coquine, toute velléité de luxure, toute pulsion libidineuse. Mais alors ? Alors, elle installe la vitrine et en chasse les parasites.
Comments
Nobody gave a comment yet.
Be the first to do so!
Categories


Undergrowth typography


Typographical practice


Typo des rues


The picture of the day...


Tales ans short stories


Streets typography


Rural typo


Proverbs


Printing


Post-competition


Places of conviviality


My masters


Internal news


Friends


Fourneau-Fornax


External news


Editorial practice


Competition


Bookish teratology


Book-collecting


Bibliophilie


Art


Alphabet
last posts
Last comments
Archives
October 2023
S
M
T
W
T
F
S
01
02
03
04
05
06
07
08
09
10
11
12
13
14
15
16
17
18
19
20
21
22
23
24
25
26
27
28
29
30
31