Alphabet
<!k>The K - by cls
Au commencement de la typo était l'alphabet,
aujourd'hui, le K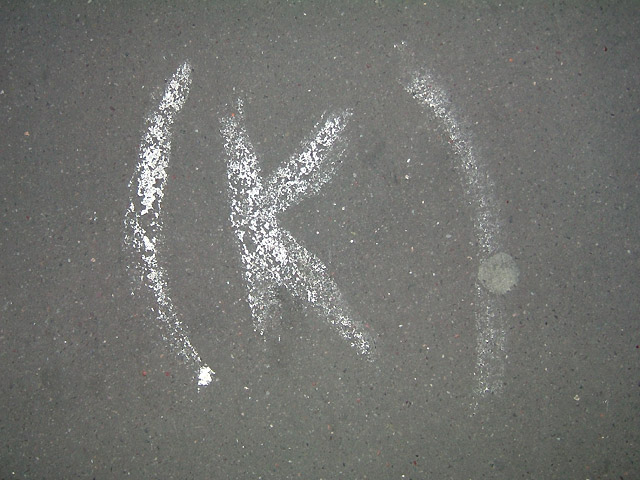 Disons-le tout net : K est un cas. Véhément et asocial, il se veut en marge. Aucune ligne de conduite, aucune morale, aucune règle, aucune loi. Avec son caractère brut de décoffrage et sa silhouette imprécise peinte à grands coups de brosse, il mène sa vie entre parenthèses. Sans domicile fixe, il migre au gré de ses pulsions, affalé sur un trottoir ou adossé à un mur. Il vomit sur l'ordre, l'autorité, l'administration. Il est libre ou, du moins, se veut-il tel, se croit-il ainsi. Doit-on le détromper alors qu'il a renoncé à tout pour cette croyance ?
Comments
Nobody gave a comment yet.
Be the first to do so!
Categories


Undergrowth typography


Typographical practice


Typo des rues


The picture of the day...


Tales ans short stories


Streets typography


Rural typo


Proverbs


Printing


Post-competition


Places of conviviality


My masters


Internal news


Friends


Fourneau-Fornax


External news


Editorial practice


Competition


Bookish teratology


Book-collecting


Bibliophilie


Art


Alphabet
last posts
Last comments
Archives
October 2023
S
M
T
W
T
F
S
01
02
03
04
05
06
07
08
09
10
11
12
13
14
15
16
17
18
19
20
21
22
23
24
25
26
27
28
29
30
31