Places of conviviality
<!u007>Urban conviviality [7] - by cls
Défilé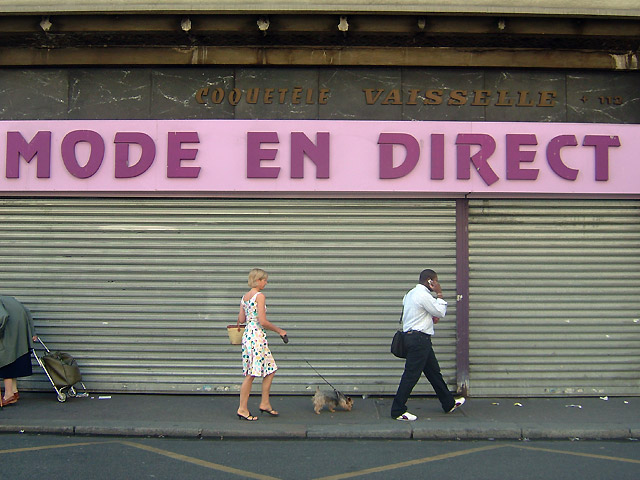 Foin des lieux sélects ou des salons privés, les défilés de mode, maintenant, se font dans la rue. On y gagne en spontanéité ce qu'on y perd en sophistication. Plutôt à prévoir pour le prêt à porter que pour la haute couture.
Comments
Nobody gave a comment yet.
Be the first to do so!
Categories


Undergrowth typography


Typographical practice


Typo des rues


The picture of the day...


Tales ans short stories


Streets typography


Rural typo


Proverbs


Printing


Post-competition


Places of conviviality


My masters


Internal news


Friends


Fourneau-Fornax


External news


Editorial practice


Competition


Bookish teratology


Book-collecting


Bibliophilie


Art


Alphabet
last posts
Last comments
Archives
October 2023
S
M
T
W
T
F
S
01
02
03
04
05
06
07
08
09
10
11
12
13
14
15
16
17
18
19
20
21
22
23
24
25
26
27
28
29
30
31