Alphabet
<!s>The S - by cls
Au commencement de la typo était l'alphabet,
aujourd'hui, le S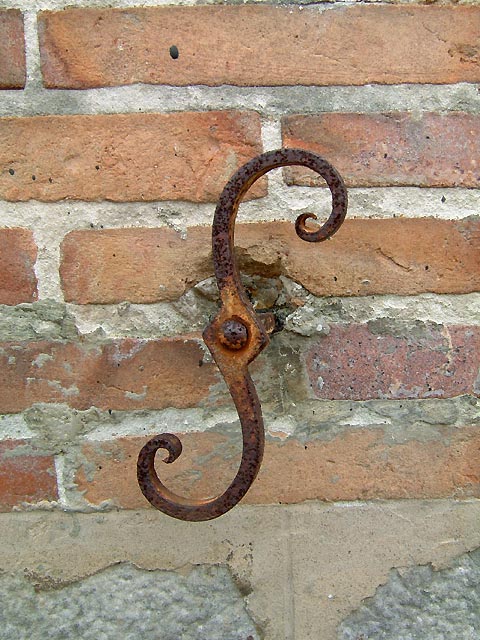 Malgré de petits accroche-coeur qui pourraient laisser croire que tu t'adonnes à la préciosité, S mon ami, tu es d'une résistance et d'une adresse hors du commun. Quand tu es en congé comme en ce moment, la première paume passant à ta portée te fait virevolter autour de ton clou, comme l'hélice d'un avion dissimulé derrière le mur. La rouille, tu la revendiques. Elle te donne un statut de vieillard mais à la moindre rotation, elle te permet d'émettre d'horribles grincements qui t'amusent fort car ils vrillent les oreilles des humains. Quand tu es au travail, tu restes immobile, ferme et intraitable. Tu dispenses toute ton énergie à maintenir en place ton volet contre tempêtes et ouragans afin qu'il ne claque pas ni ne se referme sur la fenêtre. Humble travail dit-on. Peut-être mais tu t'en acquittes avec sérieux et abnégation. Encore une manifestation de ta force de caractère.
Comments
Nobody gave a comment yet.
Be the first to do so!
Categories


Undergrowth typography


Typographical practice


Typo des rues


The picture of the day...


Tales ans short stories


Streets typography


Rural typo


Proverbs


Printing


Post-competition


Places of conviviality


My masters


Internal news


Friends


Fourneau-Fornax


External news


Editorial practice


Competition


Bookish teratology


Book-collecting


Bibliophilie


Art


Alphabet
last posts
Last comments
Archives
October 2023
S
M
T
W
T
F
S
01
02
03
04
05
06
07
08
09
10
11
12
13
14
15
16
17
18
19
20
21
22
23
24
25
26
27
28
29
30
31