Streets typography
<!alamain01>Hand made - by cls
Panneau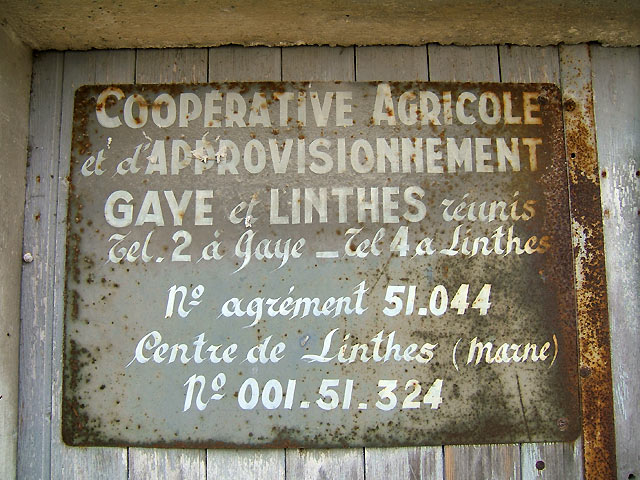 Petite balade, hier, entre Châlons-en-Champagne, Charleville et Gaye pour une typo végétale. Restons à Gaye (près de Pleurs, comme quoi...) pour un joli panneau, un peu rouillé certes, qui nous montre qu'une belle exécution de lettre peut s'obtenir à la main. Belle régularité et parfait résultat, au pinceau, par l'un de ces cousins des typographes que sont les peintres en lettre...
Comments
Nobody gave a comment yet.
Be the first to do so!
Categories


Undergrowth typography


Typographical practice


Typo des rues


The picture of the day...


Tales ans short stories


Streets typography


Rural typo


Proverbs


Printing


Post-competition


Places of conviviality


My masters


Internal news


Friends


Fourneau-Fornax


External news


Editorial practice


Competition


Bookish teratology


Book-collecting


Bibliophilie


Art


Alphabet
last posts
Last comments
Archives
October 2023
S
M
T
W
T
F
S
01
02
03
04
05
06
07
08
09
10
11
12
13
14
15
16
17
18
19
20
21
22
23
24
25
26
27
28
29
30
31